Welcome to my website.
I hope you enjoy viewing my work. It is exhibited at art museums, galleries, and other venues in the Finger Lakes region of New York.                                                                                                        .
Plein Air Landscapes
I paint my Finger Lakes landscapes outdoors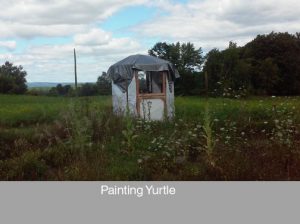 directly from nature, not in a studio. I believe a more dynamic and truer painting results. My paintings express the mood of the place on the day I was there. I paint in all seasons. I travel to locations by boat, car, and on foot. I stand (I rarely can stay seated for long) in creeks, on ice, on the ground, in boats (okay, I sit in the boats), on elevated platforms, or in a specially-made movable shelter for bad weather (the yurtle.)
Mazes
My mazes consist of pathways which branch and are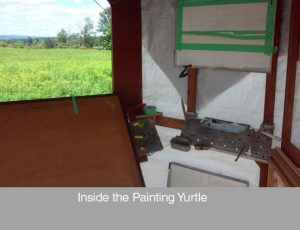 intertwined. Some are reminiscent of Celtic knots, others of Moorish patterns. They take various forms. Some are line drawings, others are paintings or sculpture.
Other Art
I am a professional carpenter. I'm frequently called on to design as well as build. A bar, trestle table, long bench, shoji screens, custom cabinets, pergola, miniature golf, treehouse, easels, silkscreen equipment, kiln vent hood, ceramic tile countertops, games, and the yurtle are just a few examples of projects I've done.
Contact Information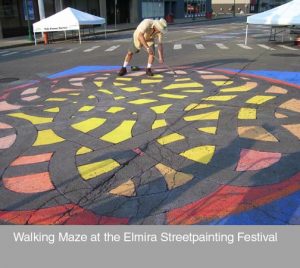 Questions, comments, and project proposals are welcome.
Email: jwoils@aol.com
Write: John Whiting, 5041 County Road 14, Odessa NY 14869